Sustainable energy from within
SCAN scouts the Dutch subsurface for future geothermal opportunities
We need to move towards more sustainable ways to meet our energy needs. Geothermal energy is sustainable and, because it is not dependent on weather or seasonal conditions, it is also reliable. It will play an important role in the Dutch energy transition where we are looking for new, sustainable, resources to replace our current fossil fuels. The Dutch horticulture sector has successfully been using geothermal energy to heat their greenhouses for over a decade. In the future it can also be used to heat homes, offices and possibly even power low temperature industrial processes.
In order to accelerate the development of geothermal energy projects, the Dutch government has initiated the 'Dutch Seismic Campaign for Geothermal Energy' (Seismische Campagne Aardwarmte Nederland) or 'SCAN' programme for short. The purpose of the SCAN programme is to complete the map of the Dutch subsurface by revisiting the areas that were historically left 'blank' because of their lack of oil and or gas potential. SCAN collects data through new seismic surveys, reprocessing of existing vintage data and by drilling a number of data wells. By openly sharing this data SCAN will help support future determination of geothermal potential in these areas.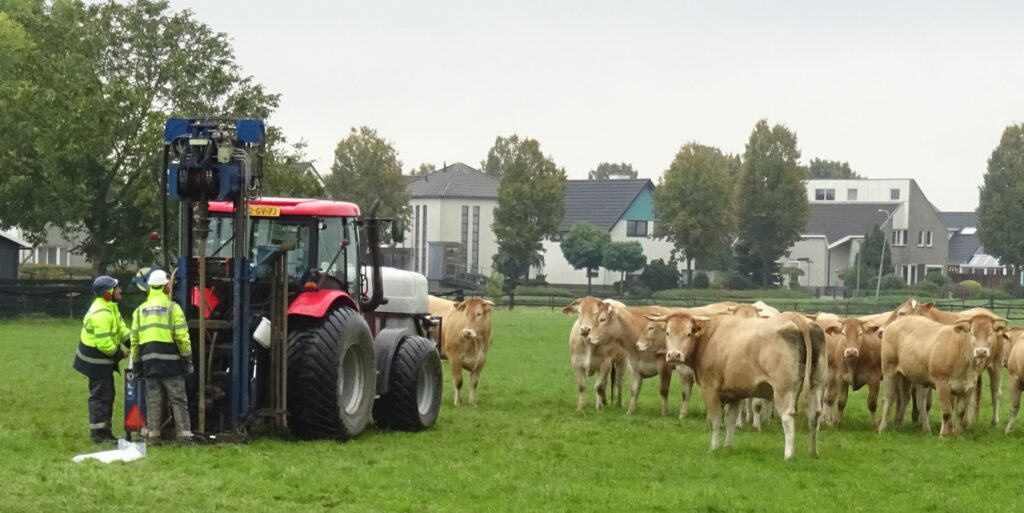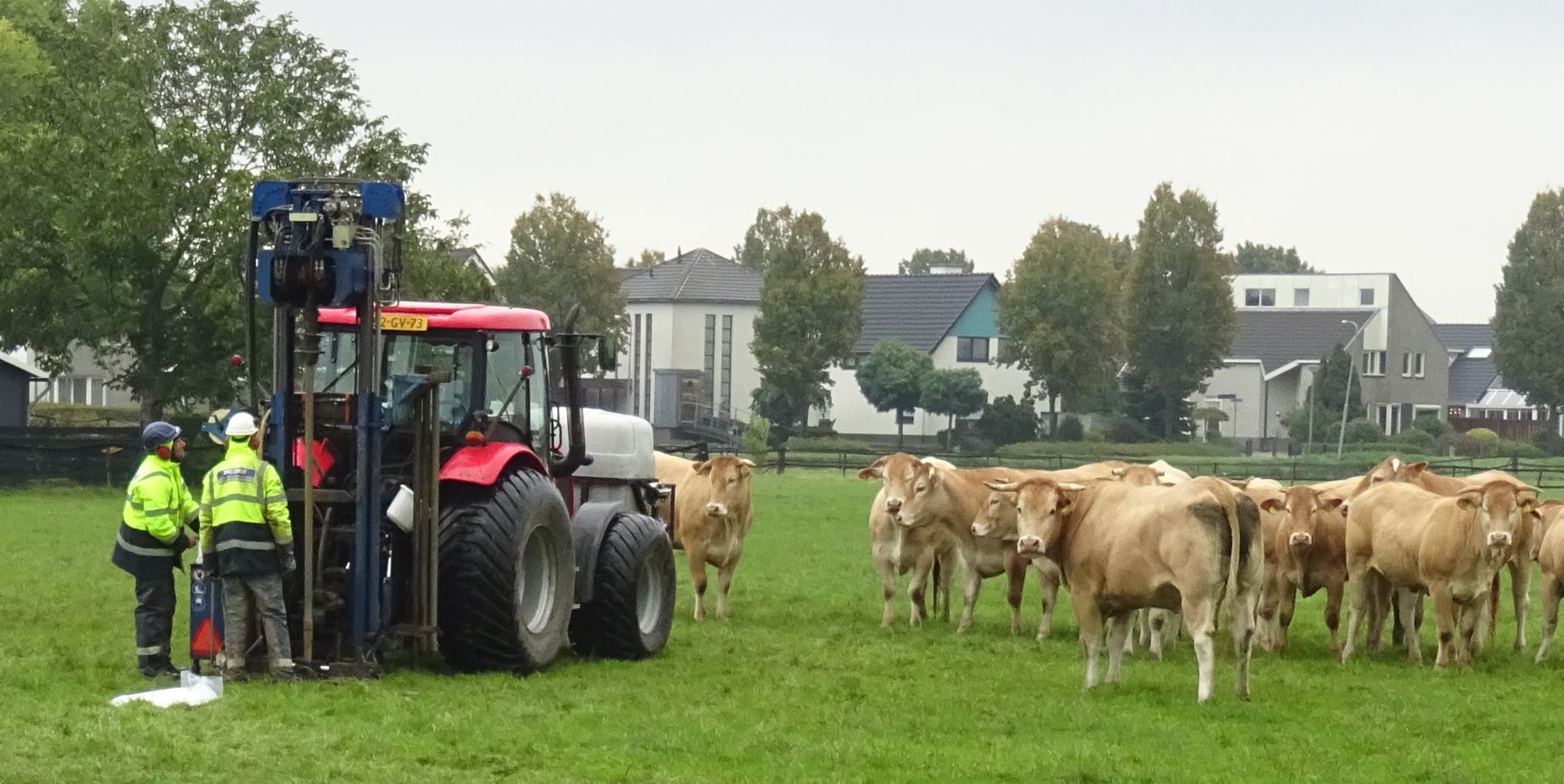 Accelerating the energy transition
Geothermal energy is energy in the form of heat that is present everywhere in the earth's subsurface. It is the local geological conditions however that determine whether or not we can make use of this energy. Thanks to the extraction of oil and gas in recent decades, large parts of the Dutch subsurface have already been explored and mapped. These existing data can now be re-used to also determine the geothermal potential in these areas. We have less data on the rest of our 'subsurface landscape' that has not been explored for this purpose. The objective of the SCAN programme is to fill in these 'blanks' ('witte vlekken') and by doing so help accelerate the development of geothermal energy projects in the Netherlands in these specific regions. All research results are published on the open access website nlog.nl. Other organizations, such as project developers, municipalities and others can download and make use of these data.
It should be noted that the data published by SCAN are so called 'processed data'. SCAN does not interpret these data nor advise on geothermal potential. All openly available data will first need to be interpreted by experts. To initiate a geothermal project more local research is always required.
The SCAN programme
The SCAN programme officially kicked-off in 2018 and it will take several years to complete. The programme encompasses three principal areas. First, the seismic surveys that are carried out in the areas where there is no, or insufficient, data about the subsurface. For the seismic acquisition we mainly use the so called 'seismic shot method'. In this method, holes are drilled along a carefully-chosen route, at intervals of 40 to 100 meters. Small charges are inserted that are detonated once the measuring equipment is in place. The structure and composition of the subsurface can then be analyzed based on the reflection pattern of these underground sound waves. This method has been used for many years and it is very safe. Second, there is a large volume of vintage data from extraction and exploration projects that have been carried out since the 1950s. This data is reprocessed using modern advanced computing technology. And finally the funding for the scientific drilling has now been approved and preparations have started. These data wells will be used to confirm and supplement the collected data, and gain an even better understanding of the properties of the potential reservoirs in these areas.
SCAN in practice, municipalities and communication
As a part of the preparation and execution of each research line in the seismic campaign, field research is carried out in both rural as well as urban areas. This seismic acquisition requires the initiation of communication in and via the multitude of municipalities that are involved. Together with all stakeholders, from administrators and policymakers to landowners, land users and local residents, SCAN strives for timely, correct and open communication and information to all those involved. You can find our research area-map here and stay up to date on the seismic programme and availability of data here.
Organization and contact information
SCAN is executed by the 'Dutch Energy Administration' (EBN) and the 'Dutch Organization for Applied Research' (TNO) and is funded by the Ministry of Economic Affairs and Climate (EZK). An additional subsidy has been awarded by the European Interreg fund for part of the seismic campaign. EBN can be contacted on behalf of these parties. You can reach SCAN at info@scanaardwarmte.nl.